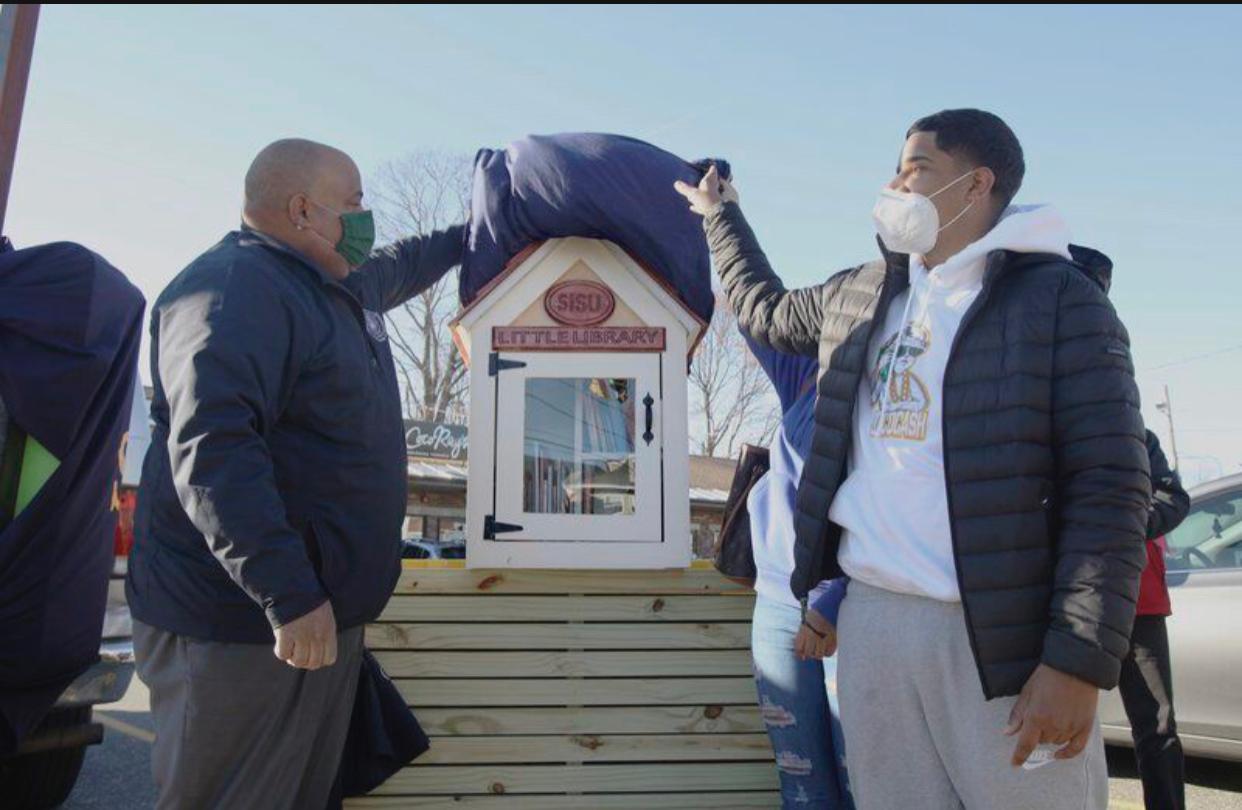 Joachim was born and raised in Lawrence, MA. As a young teenager, he became actively involved with a gang and illegal activity in the City. At the age of 17 Joachim suffered a stroke, which has led to partial paralysis on the left side of his body. Even a stroke could not hold Joachim back. Two years ago, he was referred to the SISU program by the Lawrence Police Department due to his gang involvement and an arrest for gun possession. At the time of his referral, he was lacking direction and facing a substantial prison sentence for gun charges.
Since his referral and engagement with the program, Joachim has embraced the SISU program. He completed his high school diploma and completed the SISU workforce development program with a focus on screen printing and graphic design. He also his completed his OSHA 10 certification. During his time with SISU, Joachim has mastered SISU's screen printing presses, SISU's heat press machine, and the SISU CNC Machine. He has also become very skilled with Adobe Photoshop. He has earned a role as a SISU peer leader and he mentors other youth in the program. During the pandemic, SISU was able to place Joachim into an internship at a local graphic design studio. Upon completion of his internship, the Studio offered him a full time job.Joachim still checks into SISU and provides mentorship every morning before going to work at the studio.

For the rest of the story...